Inspirational & Motivational Speaker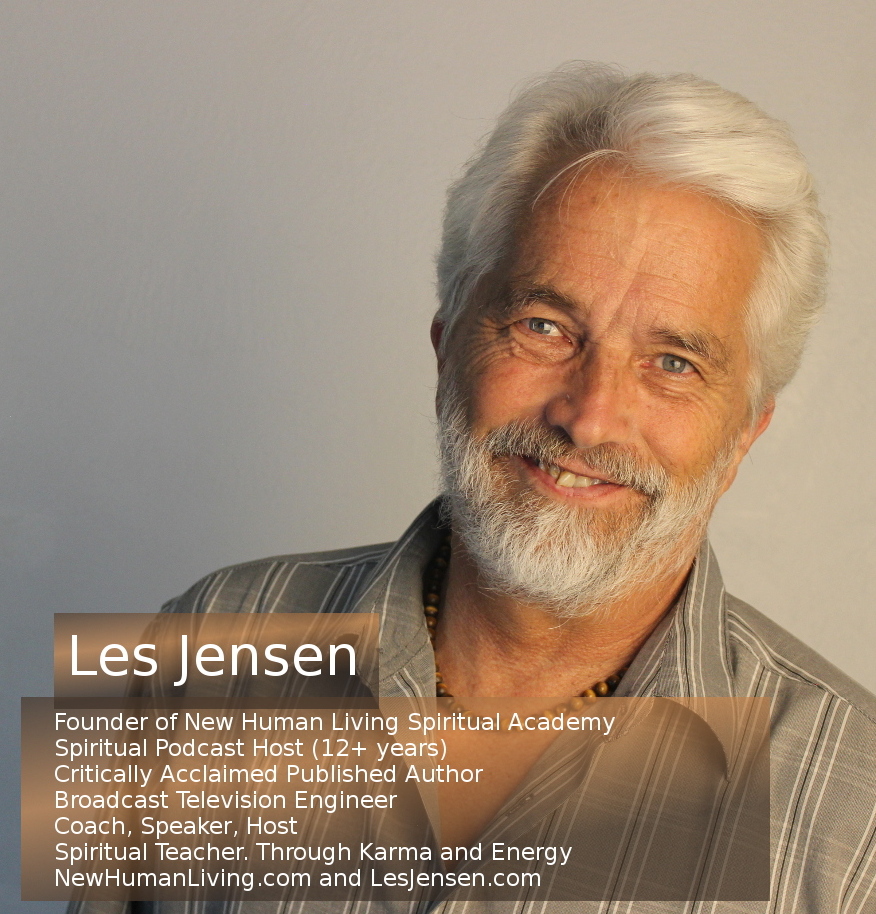 As Founder of New Human Living, a published author, spiritual podcast host, and veteran broadcast television professional with a passion for promoting personal empowerment, Les brings a delightfully fresh depth and perspective to almost any conversation.
Les has the ability to language the most complex of concepts, often using unique illustrations and striking metaphors that inspire any group, company or team. His audiences benefit from messages they feel were personally crafted "just for them."
Whether you are looking to enhance your business, or exhilarate your group or team, Les Jensen delivers an electric performance. Speaking from the heart, he brings a fresh perspective to the notion of motivation, passion, success and satisfaction, that easily carries over from your business to your personal life. These include:
Emotional Intelligence. Learn the true value and power behind your emotions. Les will enlighten you on how your emotions can get in the way, and how to get them to show you the way.
Mental mastery. Our egos cannot match the power of our heart and soul. Les will teach you how to bring your ego around to a much deeper intelligence, which is found within each one of us now.
Quantum mindset. Les will guide you in how to naturally come into energetic alignment with what you desire. And he will shed light on the Quantum Field and how it will mirror your desires back to you. Every time.
Relationships. Relationships are a powerful platform for both your personal and professional growth. Les will share a lifetime's worth of knowledge to help you navigate and improve all of your relationships.
Consciousness. Enlightenment, awakening, life-purpose. What does life look like after enlightenment? What does spiritual evolution feel like? Les will help you raise the vibration of your personal energy persona. And he will demonstrate how your role in life profoundly changes with such a transformation.
More on Les 🙂 … In addition to being an author and television engineer, Les is an inspirational and motivational speaker, energy master, and visionary, committed to promoting personal empowerment and his life-purpose of being of service to others. In 2009 Les created New Human Living, and also hosts New Human Living podcast, sharing insightful conversations with guests who are shaping the future of human consciousness. Having interviewed hundreds of new-thought leaders from around the world, Les has immersed himself in the mechanics of Personal Development.
Speaking at FSSC on 9/11/22
Les' books include Forgiven Sinner: God's Last Savior; Citizen King: The New Age of Power; and Personal Power Fundamentals.
To book Les at your next event, please email

To learn more visit NewHumanLiving.com